Millers Falls No.2 Eggbeater Drill Type Study
Go back to Main Study Page
Type J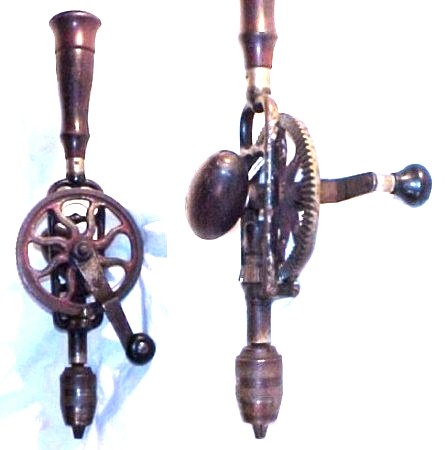 The Type J No.2 differs from the Type K in that the main gear has been strengthened where the crank applies its force to the gear. The critical spoke of that gear has been thickened and a shoulder has been cast into the pad on that spoke to take some of the load off the attachment screw. The main rosewood handle remains in its slimmest and most fragile form as in the Type K.