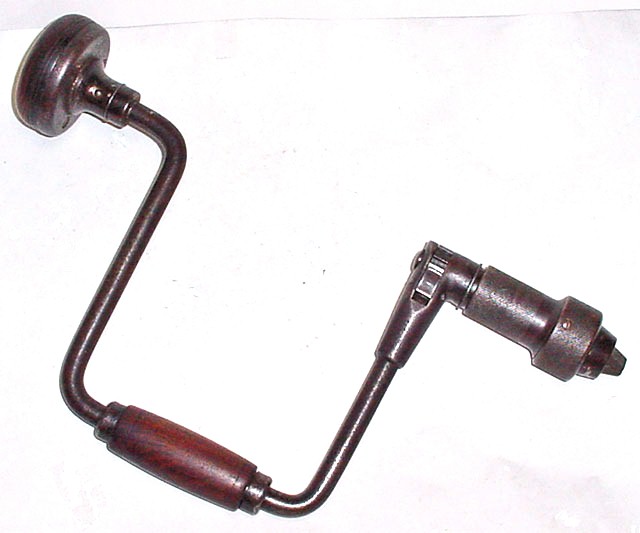 Brace PEXTO-01 - P.S.&W.Co. No. 1201.

Price: SOLD.


This twelve-inch swing brace is in the middle series, having the Whitney-Ellrich patent jaw spring. It was made after the Ellrich ratchet patent had expired in 1901 as well as after the Whitney-Ellrich patent was sent to the US Patent Office in May of 1910. The ball bearings and the affixing screw are all original. Virtually no nickel plating remains, but the steel surface has a pleasant, smooth patina with no pitting. The H.V. Smith patent for the ball-bearing chuck would have expired in 1912.



The wrist handle's clearance with respect to the ferrules is adjustable by means of the screws seen below. I know of no applicable patent, even though I have seen other manufacturers' braces with similar adjustments. There is an inclined ramp behind each screw, aligned so that the ferrule will move towards the handle if the screw loosens. The faint July 9, 1895 patent date can be seen here. "P.S.&W.Co. 1201."